Your home should be a sanctuary, a place where you can relax, recharge, and feel safe. Creating a healthy home environment goes beyond just cleanliness; it involves taking proactive steps to ensure the safety and well-being of your family. 
By implementing a few simple practices, you can maintain a healthy home and promote a safe environment for everyone. Here are some effective tips to help you achieve this goal.
1. Maintain a pest-free environment
Maintaining a pest-free environment is crucial for a healthy home and ensuring a safe living space. Implementing effective pest control measures, such as sealing cracks and crevices, proper food storage, and regular cleaning, helps prevent infestations. 
However, in case of a pest problem that requires immediate attention, it's important to seek professional assistance. Emergency pest control assistance can provide prompt and effective solutions to address pest issues and minimize potential health risks. 
If you're facing a pest problem that requires immediate attention, consider reaching out for expert help and guidance in maintaining a pest-free home environment.
→ ALSO READ: 8 Best Essential Oils for Tick Bites Home Remedy
2. Keep it clean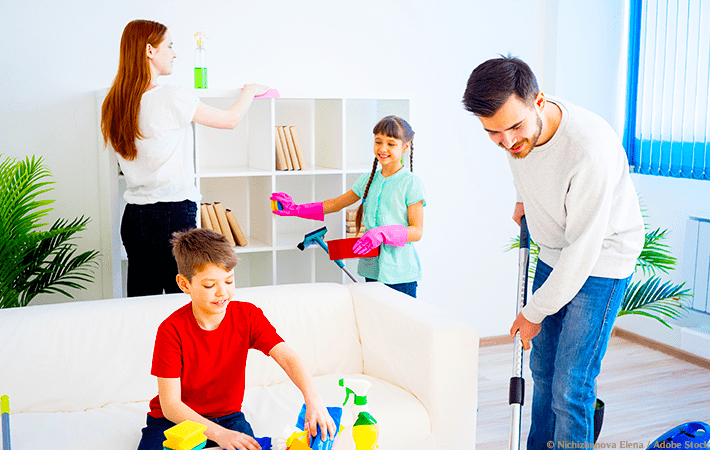 Keeping your home clean is a fundamental aspect of maintaining a healthy and safe environment. Regular cleaning not only enhances the aesthetics but also eliminates potential health hazards. 
Dust, dirt, and allergens can accumulate over time, leading to respiratory issues and allergies. By vacuuming carpets, mopping floors, and dusting surfaces regularly, you can minimize the presence of these irritants. 
Additionally, don't overlook areas like ceiling fans, window sills, and hidden corners. Maintaining cleanliness extends to washing bedding, curtains, and other fabric items regularly to eliminate dust mites. By prioritizing cleanliness, you create a healthier living space for yourself and your family.
3. Control indoor humidity
High humidity levels can lead to mold growth and create an environment conducive to dust mites and pests. Use dehumidifiers in areas prone to moisture, such as basements and bathrooms, to maintain optimal humidity levels (around 30-50%). 
Fix any leaks or water issues promptly to prevent water damage and mold growth.
4. Ensure proper ventilation
Ensuring proper ventilation is a key element in maintaining a healthy home and fostering a safe environment. Good ventilation helps remove indoor pollutants, odors, and excess moisture, promoting better air quality. 
Opening windows whenever possible allows fresh air to circulate, reducing the concentration of pollutants. Installing exhaust fans in areas prone to moisture, such as bathrooms and kitchens, helps remove excess humidity and prevent mold growth. 
Adequate ventilation also aids in preventing the buildup of volatile organic compounds (VOCs) from cleaning products, paints, and other household items. By prioritizing proper ventilation, you create a more comfortable and healthier living space for you and your family.
5. Remove toxins
Removing toxins from your home is a vital step in maintaining a healthy and safe environment. Many common household products contain harmful chemicals that can impact your health and well-being. 
Opting for natural alternatives and non-toxic cleaning products helps reduce exposure to these toxins. Avoid smoking indoors, as secondhand smoke can be detrimental to your health. Properly dispose of hazardous materials, such as old paints, batteries, and cleaning agents, to prevent environmental contamination. 
By consciously removing toxins from your home and adopting safer alternatives, you create a healthier living space for yourself and your family, promoting overall well-being.
6. Ensure proper water quality
Ensuring proper water quality is a crucial step in maintaining a healthy home and promoting a safe environment. Clean and safe water is essential for drinking, cooking, and other household activities. Regularly testing your tap water for contaminants, such as lead, bacteria, or other harmful substances, is essential. 
If necessary, installing a water filtration system can help remove impurities and provide clean drinking water. Additionally, maintaining your plumbing system and promptly fixing any leaks or water-related issues can prevent water damage and the growth of mold or mildew. 
By prioritizing water quality, you safeguard the health and well-being of your household members.
→ ALSO READ: 12 Home Remedies for Dehydration (No.1 is the Easiest!)
7. Create a safe kitchen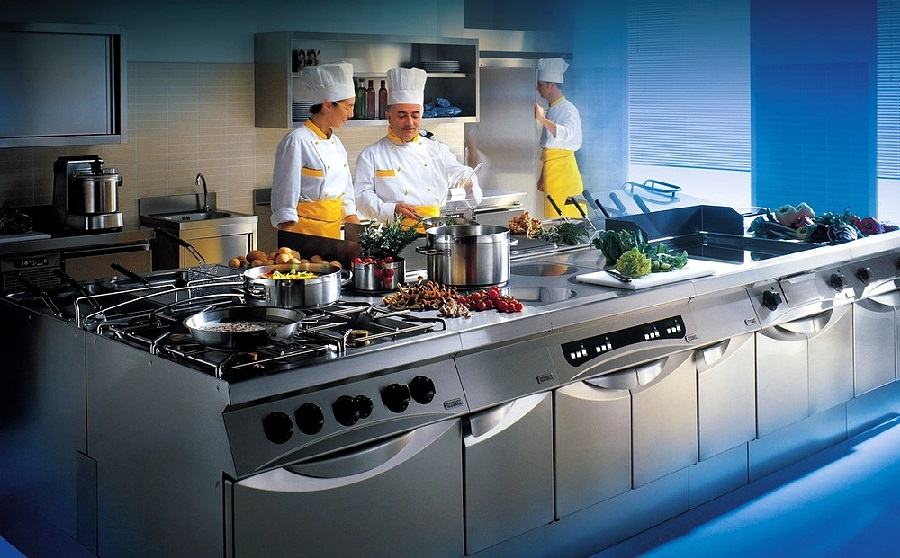 Creating a safe kitchen is vital for maintaining a healthy home and ensuring a safe environment for everyone. The kitchen is a central hub for food preparation, but it can also harbor potential hazards. 
By practicing proper kitchen hygiene, such as keeping the area clean and organized, you can minimize the risk of foodborne illnesses. Regularly cleaning kitchen appliances, cutting boards, and utensils helps prevent the growth of harmful bacteria. 
Additionally, implementing proper food handling and storage techniques, such as refrigerating perishable items promptly, reduces the chances of contamination. By prioritizing safety in the kitchen, you promote a healthy living space and protect your family from potential health risks.
Conclusion
Maintaining a healthy home and creating a safe environment is essential for the well-being of you and your family. By implementing these effective tips, you can promote a healthier living space. 
Additionally, addressing potential hazards like carbon monoxide, radon, and water quality, as well as practicing proper kitchen hygiene and pest control, further contribute to a safe home. Remember, a healthy home is a happy home, and investing in these preventative measures will pay off in the long run.