A blister means a small bubble on the skin filled with serum.'
It is usually filled with plasma, serum, blood, or pus, depending on where they're formed [1].
Blisters provide protection and cushion the layers of the skin below. So it's better to leave them alone. 
However, if you still want to get rid of blisters fast, there are some natural and safe ways.
Blisters may also show a symptom of some diseases. They appear to stop the further damage to the tissue and give the tissue time to heal [1].
Popping a blister isn't a good idea. If you pop it, you're hampering skin healing and increasing the risk of infection. Most of the blisters heal on their own in three to five days. 
Many scientific kinds of literature confirm the efficacy of some natural ingredients in healing blisters, naturally and fast.
This article lists some of the most effective home remedies to get rid of blisters fast, plus the causes and types of this skin condition.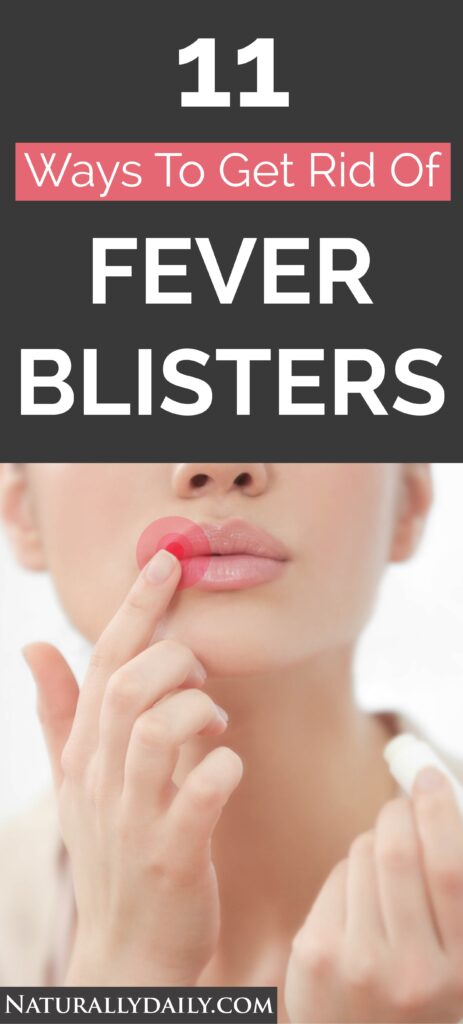 24 Natural Ways to Get Rid of Blisters Fast
Following are some of the easiest remedies you can apply sitting at home to eliminate your blisters.
1. Aloe Vera
Hailed as a natural healer, aloe vera has treated a wide range of skin and health problems.
The gel can even heal minor ailments like blisters.
Most of aloe vera's healing components are due to its ability to reduce inflammation [2].
Nigerian researchers also report that aloe vera has potent antimicrobial activities. These can neutralize infection-causing pathogens such as Staphylococcus aureus and Candida albicans [3].
This means that even if the blister breaks out, you can prevent an infection.
Here's another way aloe vera helps treat blisters:
First, it keeps the skin hydrated, as aloe vera gel contains 99.3 percent water [3].
How to use aloe vera gel for blisters:
Mix aloe vera gel and vitamin E oil. Put a small amount of mixture on the blister. Let it dry on its own. Then, wash it off with cool water. Do this treatment two to three times a day for five days.
Read More: 11+ Health Benefits of Aloe Vera Oil (Backed by Scientific Evidence)
2. Green Tea
A simple but effective way to improve your health is to include a cup of green tea in your daily diet.
Here's why:
This beverage is rich in essential nutrients and antioxidants. These components not only boost health but can also ward off many diseases.
Green tea can also help improve brain function and weight loss and lower the risk of cancer and heart disease.
All those beneficial properties of tea are when you drink it. But did you know that you can also use it on the skin?
If you'd like to eliminate annoying blisters on your hands or feet, try using a bag of green tea.
Green tea contains a group of polyphenol compounds known as catechins. These compounds may be effective in speeding up skin healing, reports a 2005 study [4].
This was also confirmed in an animal-based experiment on blisters [5].
The trial had a total of 36 male rats with wounds. They received Vaseline with either green tea extract or saline solution [5].
Results reveal that green tea is promoted as a magical home remedy for the healing of skin [5].
A simple way to use green tea for blisters:
Put a green tea bag in a cup of hot water. Remove it from the water, and let it cool. Apply tea bag to the blister for five minutes. Repeat five times a day until the blister heals.
Read More: Green Tea for Acne: How Effective?
3. Apple Cider Vinegar
Another effective home remedy is apple cider vinegar.
This particular type of vinegar is an effective antibacterial and anti-inflammatory agent [6].
It doesn't only ease pain and discomfort caused by blisters; it can also prevent infection.
On top of these, this home remedy also facilitates quicker healing of the skin [6].
How to use apple cider vinegar for blisters:
Combine ½ tsp of onion paste and 1 tsp of apple cider vinegar. Apply the mixture to the blister. Let it dry. Wash it off with warm water. Use this remedy twice a day for up to one week.
Read More: How to Use Apple Cider Vinegar for Eczema Relief
4. Tea Tree Oil
Who doesn't know about the tea tree oil's high medicinal value that can work like magic in healing?
People use it to treat acne, cold sores, earaches, and respiratory infections.
Tea tree oil can work wonders in making you feel better and restoring your health to the way it was.
This essential oil, which originated in Australia, can also treat blisters.
There are cases in which blisters appear due to a viral infection like herpes.
In a clinical trial, patients with recurrent oral herpes participated. They received either 6 percent tea tree oil or a placebo [7].
Tea tree oil was superior to placebo in reducing the number of blisters on the areas around the mouth [7].
This magical home remedy also works for blisters not caused by viral infections.
Here's how you may use tea tree oil for blisters:
Dilute three drops of tea tree oil with 1 tsp of olive oil. Spot apply on the blisters using a cotton ball. Wait for 10 minutes before washing off with cool water. Use this technique two to three times a day until blisters disappear.
Read More: Tea Tree Oil for Skin Tags: 8 Natural Remedies to Try Now!
5. Epsom Salt
Epsom salt is more beneficial than most people realize.
It's a safe remedy for muscle pain, joint inflammation, and abdominal cramping.
If you'd like to cure blisters, this one also works.
What it does is that it helps dry out and drain the blister [8].
It can also encourage healing and prevent infection [8].
Learn how to use Epsom salt for blisters:
Add 2 tablespoons of Epsom salt to a basin of water. First, soak your hand or foot with blisters in the basin for 10 to 15 minutes. Next, soak your feet in this water for about 15 minutes. After that, dry your hand or foot and apply petroleum jelly. Do this once a day for three days.
6. Castor Oil
Castor oil abounds in skin and health benefits that you'd want to take advantage of.
This is no surprise as castor oil is an excellent source of vitamin E, proteins, fatty acids, and minerals.
It is also rich in ricinoleic acid, which has strong antibacterial properties [9].
Castor oil helps in reducing the possibility of skin infection. It does so by averting the growth and spread of harmful pathogens.
This oil was one of the key ingredients in a product designed to relieve blisters  [10].
How to use castor oil for blisters:
Mix 3 tsp of castor oil and a ½ cup of white vinegar in a bowl. Put a small amount of the mixture on the blisters and rub. Repeat two to three times a day until you heal.
Read More: 8 Benefits of Castor Oil For Your Hair + How to Use It
7. Chamomile
People have been using chamomile as a remedy for centuries.
It can help induce sleep, relieve an upset stomach, and ease pain from menstrual cramps.
The topical application of chamomile can also ward off many skin problems, including blisters.
Many studies have established chamomile's ability to reduce inflammation [11, 12, 13].
Tea tree oil and olive oil could ease skin healing in male albino rats [14].
Try this chamomile recipe to get rid of blisters:
Boil a cup of water in a pot. Remove from heat. Add 1 tsp of chamomile leaves. Cover and steep for 20 to 30 minutes. Let it cool. Soak a washcloth in the tea. Apply on the blisters for 10 minutes. Do this three to four times a day for one week.
Read More: 15 Health Benefits of Chamomile Tea (Backed by Science)
8. Vitamin E Oil
Vitamin E oil is a popular ingredient in skin and hair care products.
Its anti-aging benefits can reduce the appearance of wrinkles and fine lines.
Besides, you can also make use of this oil for blister relief.
Vitamin E blocks the harmful effects of free radicals and oxidative stress on the skin [15].
Apart from this, it also alleviates cutaneous inflammation [15].
Both mechanisms help speed up the healing of blisters.
Learn how you may use vitamin E for blisters:
Cut the vitamin E capsule—extract the oil. Add vitamin E oil to ¼ tsp of calendula oil. Mix well. Spread a small amount on the blister. Leave it on for 30 minutes before wiping it off. Practice this remedy twice a day for one week.
Read More: 8 Vitamins for Acne Prone Skin That You Should Know
9. Turmeric
As a remedy, the benefits of turmeric are countless:
It helps the health in so many ways that it's only right to have turmeric inside your home, ready for use anytime.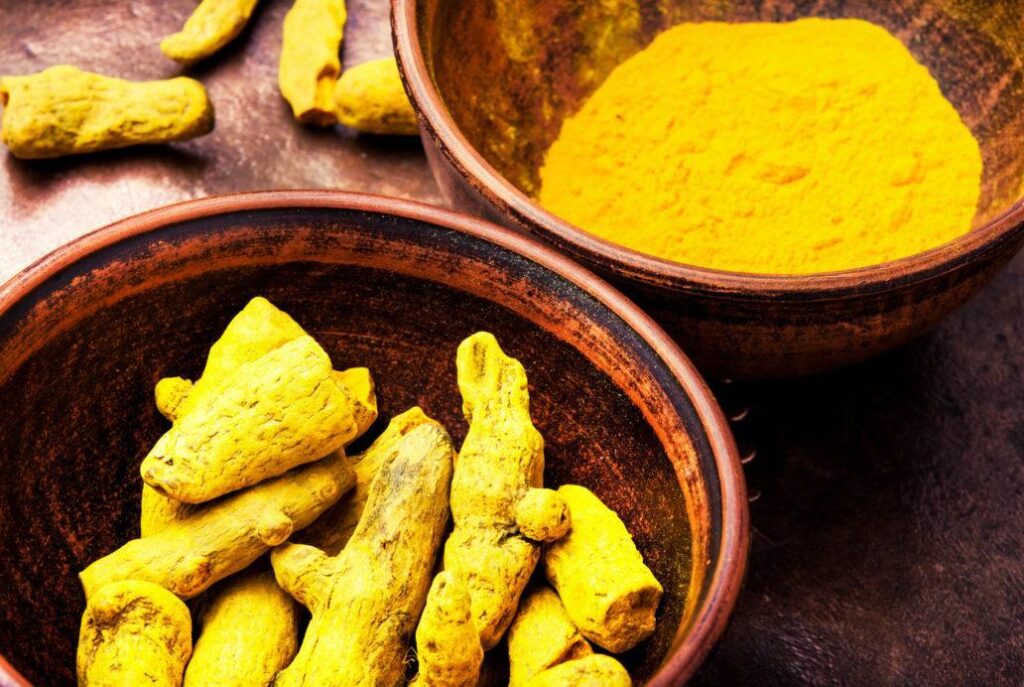 It contains strong anti-inflammatory properties. These properties make it a suitable solution for skin conditions like blisters.
Curcumin is the active compound that you can find in turmeric. It's said to be responsible for its anti-inflammatory activities [16].
This compound prevents the pro-inflammatory cytokines from triggering the process of inflammation [16].
It can also suppress the production of nitric oxide [16].
In a 2012 clinical trial, patients suffering from superficial burns participated. They received a treatment of either turmeric and Vaseline or pure Vaseline [17].
The improvement was more pronounced in the group that used Vaseline with turmeric [17].
There were also fewer skin infections in this group [17].
Try these methods of using turmeric to get rid of blisters:
Method 1:
Combine ½ tsp of rose water and one-half teaspoon of turmeric powder. Mix to form a paste. Apply the paste to the blister for 15 minutes. Then, wash it off with warm water. Do this technique two to three times a day for one week.
Method 2:
Add one tablespoon of turmeric powder to a glass of warm milk. Stir well. Drink this concoction every night before sleeping until the blister is gone.
10. Witch Hazel
Many Americans use witch hazel to treat a wide range of health problems.
It can brighten the skin around the eyes, shrink inflamed veins, and relieve hemorrhoids. It can also ease the sore throat and reduce psoriasis or eczema.
If you'd like to eliminate a blister on your hand or foot, you can also try using this remedy.
Its anti-inflammatory effects are helpful for cases like this.
Witch hazel can soothe inflammation and stimulate skin regeneration with its tannins [18].
Other studies echo this, indicating that this remedy is an excellent way to tone down the swelling of the skin [19, 20, 21].
It can also promote healing and regeneration of the skin following an injury [21].
How to use witch hazel for blisters:
Soak a cotton ball in witch hazel and apply it to your blisters. It may create a burning sensation in the affected area. But don't worry. Repeat this process until you heal.
11. Deodorant
Blisters are usually very sensitive and prone to damage.
If you have foot blisters, you will often find them worsening with everyday hustles [22].
Moisture and friction cause your blisters to worsen even more.
In this case, deodorants can come to your help. Deodorants work as a coating on your blisters, keep them dry and thus prevent further damage.
You can use deodorants on the blisters of any part of your body to reduce rubbing and friction.
An easy way to use deodorant for blisters:
Clean the place and pat dry. Apply the deodorant all over it. If you are trying on a new pair of shoes, apply some deodorant on your feet before putting them on [22, 23].
12. Petroleum Gel
Petroleum gel protects your blisters by preventing them from friction. [23]
When you have blisters in areas always in contact with clothes, they seem to worsen.
The use of petroleum gel in such cases works as a lubricant and prevents damage. [24]
Here's how you may use petroleum gel for blisters:
First, apply the gel on skins that may often rub with each other. Also, apply some of your blisters before going to sleep; Repeat this every day till you get cured.
13. White Toothpaste
White toothpaste is a simple home remedy. It can help dry out the blisters in the quickest possible time.
Toothpaste has beneficial components such as baking soda, alcohol, hydrogen peroxide, etc. [25]
These ingredients can relieve the itchiness and swellings of the blisters in no time.
A simple way to use toothpaste for blisters:
Take a little bit of toothpaste. Now, apply it to the blisters like a layer. Leave the toothpaste in the place for about 2 hours. Use a damp washcloth and wipe out the place. Moisturize the affected place with petroleum jelly. Repeat the process twice daily until the blisters heal.
Note: Make sure you use white toothpaste and not gel, colored ones.
14. Cold Water Compress
Cold water compress may work as first aid for blisters. This easy remedy is very effective for burning blisters. The ice-cold water heals to compress the blood vessels and stop internal bleeding.
If you use this method in the first 24 hours of the injury, you may avoid the possibility of developing blisters.
Cold water can constrict the blood vessels and prevent blood flow to the inflamed skin area.
Salt is an added beneficial ingredient in this treatment. Salt can work as an antiseptic and help ease pain, redness, and irritations. [26]
Learn how to soothe blisters using a cold water compress:
Add two tablespoons of salt to the cold water and mix well. Now soak a washcloth in the solution and apply it to the injured area. Keep on doing it several times for 15-20 minutes. Repeat the process twice or thrice daily to avoid developing blisters. After every course, massage petroleum jelly or Vaseline on the affected area.
15. Warm Water
A warm water foot soak can be an easy solution for healing foot blisters. Lukewarm water can soften the surface of the blisters. It also helps to remove the accumulated pus within. Thus, it can soothe the pain, itchiness, and discomforts of the blisters to a great extent.
How to prepare foot soak for blisters :
Prepare the lukewarm water and pour it into a bucket. Now soak your feet in the water for 15 minutes. Repeat the process several times a day for a speedy recovery.
16. Black Cumin Seeds or Black Seeds
Black cumin seeds are a popular spice in Indian cuisine and Ayurvedic practice.
The great Avicenna mentioned this super ingredient in his 'The Canon of Medicine.
Black seeds have a host of medicinal benefits. It can treat digestive, respiratory, and kidney problems and boost immune function. [27]
What's surprising is that black seeds are a great remedy for various skin disorders.
Thymoquinone in black seeds is an antifungal component. It can prevent skin infections.
A study confirms that aromatic spice contains antimicrobial, anti-inflammatory, and antioxidant.
All these components can help in the speedy recovery of blisters. [27]
Here's how you may use black seeds to get rid of blisters:
Grind some black seeds with little water and make a thick paste. Apply the paste to the blisters and keep it for 2 hours. Rinse it off using clean water. Or, help yourself with black seed tea to boost your immune defense.
17. Milk and Bread
Milk and bread are not only your super food for breakfast, but these two can also become your remedy for blisters.
Milk is rich in beneficial proteins such as lactoperoxidase and lactoferrin. These proteins are antimicrobial. [28]
People have used bread poultice as a home remedy for skin disorders for a long time.
A mixture of milk and bread on the blisters can soothe the irritations. It can also help empty the accumulated fluids inside. [28] Thus, you'll have a speedy recovery from blisters.
Try this simple recipe of bread and milk to soothe your blisters:
Mix 3 tablespoons of salt and breadcrumbs with a cup of warm milk and prepare a thick paste. Apply the mixture to the affected skin and blisters. Leave it on for about 30 minutes before washing it off. Repeat the process thrice daily for a speedy recovery from blisters.
18. Bacon Fat
I bet this method will come to you as a real surprise. The favorite breakfast item, bacon, can also help you treat your blisters.
Bacon fat is warm and helps you heal the blisters. Thus, you can quicken the process of bursting the blisters and discharge the pus within.
How to use bacon fat for blisters:
Place the fatty part of the bacon over your blisters. Now stick it there using a medical tape. You may leave it overnight. Repeat the process for 3-4 nights to drain out the pus. Once the fluid comes out, use a mild soap to wash the affected area.
19. Garlic oil or Garlic Paste
You have to excuse the stink of garlic because there's nothing like this super spice in the culinary world. Every clove of garlic is full of medicinal properties. The action in garlic is a potent anti-inflammatory property. Garlic paste can be one of the best remedies for blisters. [29]
A simple way to get rid of blisters using garlic:
Blend or smash the cloves and prepare a fine garlic paste. Apply the paste to the blisters. Leave it on for 15-20 minutes. Wash off with water. Repeat the simple process several times a day for a speedy recovery.
20. Oregano Oil
Oregano oil is popular as a skincare product for its biological activity.
Oregano oil contains carvacrol content. It has anti-inflammatory, antiproliferative properties, immunomodulatory, and anticancer activities [30].
Thus, it shows promising results for its use in skin problems like blisters.      
How to use oregano oil for blisters:
Take a cotton ball and apply the diluted oregano oil to the affected area for 5-10 minutes. Repeat this three to four times a day or more until your blisters heal completely
21. Manganese-Rich Diet and Supplements
Manganese is an essential mineral for the body. It is one of the potent components of the enzyme manganese superoxide dismutase. Manganese is a superb antioxidant. It can inhibit the dangerous activities of the free radicals in the body. You need at least 20 mg. of manganese concentration for the vital organs, kidneys, pancreas, liver, and bones.
Manganese deficiency can weaken your immune defense. As a result, you may suffer a lot of physical ailments.
You can find this essential trace mineral in various herbs, leafy greens, and spinach.
Dark chocolates, cocoa powder, nuts, mussels, flaxseed, sesame seeds, etc., contain manganese.
How you can soothe your blisters using a manganese-rich diet:
Add manganese-enriched food items to your daily diet. Manganese takes part in wound healing and reducing the inflammations of the blisters.
22. Eggs
Eggs are an inexpensive source of vitamins, minerals, and protein. These are vital ingredients of a healthy diet. So it may surprise you that eggs are a great agent for your skin and hair care routine.
Eggs contain antioxidants and skin toning compounds that can regenerate your damaged skin. A topical application of egg white can be an effective home remedy for blisters. Egg white is soothing and can reduce the blisters' pain, irritations, and swell.
You can use the egg white as a protective layer on the tender part of your body where you are most likely to get blisters. Thus, eggs can inhibit the development of friction blisters.
How to use egg white for blisters:
Apply egg white to your blister-prone skin area. The egg white will dry off and create a protective shield against friction. The remedy is effective when you wear tight-fitting shoes and get a blister due to friction. Egg white is also a great remedy to eliminate burn and fever blisters.
23. Lemon
Lemon juice and rind are powerful ingredients to get rid of blisters fast. Lemon comes with a lot of astringent and antiseptic qualities. In addition, the acid value of lemon pulp, juice, and rind can warm the developed blisters to drain them fast.
Try this lemon juice recipe for blisters:
Mix the grated lemon rind with 1 tablespoon of lemon juice. Apply the mixture to the blisters and fasten it with medical tape. You can leave it overnight and remove it in the morning. Repeat the treatment regularly, and your blisters drain out in 2-3 days. Once the pus is out of the blisters, you can soak your affected skin in salt water to remove the callus.
Read More: Lemon Juice for Acne: 8 Simple Home Remedies
24. Baking Soda
Baking soda is an available kitchen ingredient that you can use to relieve blisters. Baking soda is sodium bicarbonate. It is a potent skin exfoliator that helps dry out a blister quickly. Moreover, baking soda can regenerate the skin cells in the blister's affected area.
Baking soda and hydrogen peroxide are powerful combinations to dry out blisters fast. Here's how you should proceed with this treatment.
Learn how to use baking soda for blisters:
Mix 20 grams of baking soda, 40 grams of hydrogen peroxide, and 200 ml of water and make a thick paste. Soak a cotton ball in the mixture and apply it to the blisters. Repeat the process thrice daily.
Read More: Baking Soda for Acne: 12 Easy Ways You Can Use
Types of Blisters
Blisters On Feet
Blisters on the feet develop when you walk or stand for long periods. Poorly fitted shoes also cause friction to build up underneath the upper layer of the skin.
Even excessive moisture develops blisters when sweat clogs the pores in the feet.
So if you have blisters on your feet, avoid walking or standing for several hours because it puts pressure on the soles, heels, and toes and can even worsen the situation.
Fever Blisters
Fever blisters (cold sores) develop in the tongue or gums, causing red, swollen, and sore wounds.
Fever blisters are contagious and usually last from 10-14 days. These may also release a clear fluid that scabs over after some days.
It's best to avoid contact with an infected person until the blister heals.
Other types of blisters include:
Friction blisters

Heat blisters

Blood blisters

Eczema blisters

Chickenpox blisters

Shingles blisters
Causes of blisters
Many reasons cause blisters which include:
Friction

Extreme temperatures

Chemical Exposures

Crushing and pinching

Medical conditions
Read More: How to Get Rid of Blood Blisters: 12 Home Remedies
Tips and Precautions
Try wearing nylon or moisture-wicking socks.

Don't use anything on your blisters without any idea, as this may reverse the effect.

If you pop a blister, be careful to sterilize the needle first.

Don't let your blisters stay wet for long.

Maintain good hygiene.

You should consult a doctor if the condition becomes too severe or painful.
When to See a Doctor
Blisters aren't deadly, and you can heal them using home remedies. But, if those blisters don't show any signs of healing, you should see a doctor. It will avoid further complications.
Consult your doctor if you see the following symptoms with your blisters:
Final Thought
A blister is not a medical emergency that you should worry about.
It's a minor skin condition that usually resolves within a few days.
It can cause discomfort and even put you at risk of infection. Thus, treating it with natural and chemical-free home remedies like the ones featured here is a good idea.
Read Next: 11 Ways to Get Rid of Fever Blisters Overnight + How to Use It.